Director
Ginen Moodley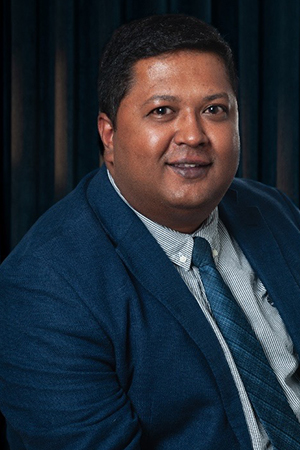 After completing his LLB at the University of the Witwatersrand, Ginen commenced his articles with Legal Aid South Africa ("LASA"), serving indigent people. He gained extensive litigation and criminal law experience during his period of employment at LASA.
Ginen then moved to Wertheim Becker ("WB"), now Fairbridges Wertheim Becker where he was exposed to corporate and commercial law as well as civil litigation. He dealt with matters from family law to contractual disputes and appeared at a variety of different fora such as the judicial fora namely, Magistrate Court to High Court and quasi-judicial fora such as Bargaining Councils. Ginen also gained significant drafting experience relating to pleadings and contracts.
In 2013, Ginen commenced practicing for his own establishment, under the name and style of Moodley Attorneys which he later incorporated. At Moodley Attorneys Inc, he conducts a general commercial and corporate practice focusing on serving entrepreneurs as well as enterprises. In additional to running a practice, Ginen has assisted candidate attorneys from historically disadvantaged backgrounds to complete their articles.
Ginen has received numerous accolades, including an award in African Governance from the Institute of Directors in Southern Africa.
He has also completed several courses in corporate and commercial law with Legal Education And Development, the University of the Witwatersrand and the University of South Africa amongst many other quality institutions.
Candidate Attorney
TYREL SINGH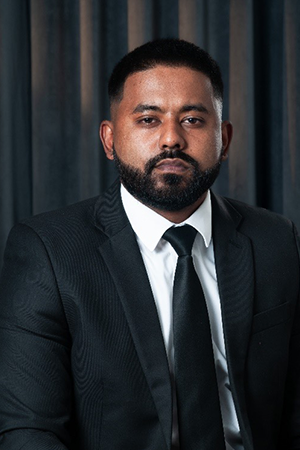 Tyrel graduated form the University of the Witwatersrand with a Bachelors of Art in Industrial Psychology and International Relations and a Bachelor of Laws in 2017 and 2021 respectively.
During this time Tyrel served on the Law School Sub Committee.
Tyrel is a highly determined individual who possesses excellent work ethic, leadership qualities and effective communication skills.
Tyrel's interests of Law are found in Employment Law, Corporate and Commercial Law, Law of Succession, Sports Law and Alternative Dispute Resolution.
Candidate Attorney
LULA MYATAZA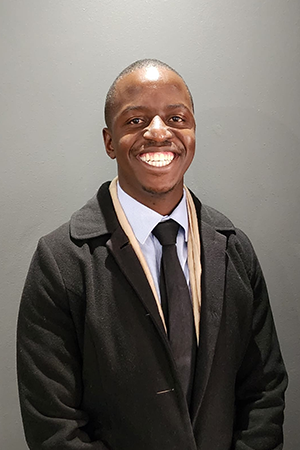 During his studies, Lula served as the Deputy Chairman of the Fundraising and RAG Sub-Committee.
Lula's interests of law are found in Tech Law, Corporate and Commercial Law and Mergers & Acquisitions.
Lula is committed to hard work, building strong relationships, and developing as many skills as possible to grow and enrich himself.
He is a dedicated member of the team.